Becoming a landlord is one of the many ways to generate a good passive income and here's the top 3 common questions asked by landlord renting out their first property:
What is the monthly rent my property can fetch?
This is the very first question asked by most landlords and perhaps the most important question.
Thankfully, in Singapore, URA and HDB have consolidated the historical rental prices and this information are readily available at their website www.ura.gov.sg and www.hdb.gov.sg. But it is important to note that these historical prices do not take into account the intangible attributes like floor level, view from the property, condition & furnishing provided etc. Henceforth, you can check out advertised listings on the established listing portal or visit those properties put up for rent to compare and establish the rent for your property.
Alternatively, you may check your property's rental value by visiting https://propertynet.sg/checkmyrent.
Should I furnish my house before marketing?
If you have an unfurnished house, it is best to keep it as it is, as it will widen your pool of potential tenants. It will be easier to put in furniture upon tenants' request than to remove them if the tenants have their own furniture. If you do not wish to invest in a new set of furniture, you can even rent furniture. If the tenant request for you to provide them, the rental of furniture is typically 10 to 15% of your monthly rent.
If you already have a fully furnished house, do check the condition of the furniture, dispose of those that even you yourself won't use. So as not to turn off the tenant.
What are the costs of renting out my property?
Very often when landlord rent out their premises, they simply deduct their financing cost from the monthly rent to arrive at their collectable rental income.
However, there are other unaccounted costs like monthly maintenance cost which you have to be responsible for; and if you are renting out the entire premises, the repair cost; and if your apartment is rather old (there are bound to be things that will breakdown during the lease), and higher property tax of 10% instead of 4% when you are not staying in it. So do take these costs into consideration when deciding on your monthly rent.
Do you have any other questions you like to ask before renting out your property? Leave us your question(s) in the comment box below =)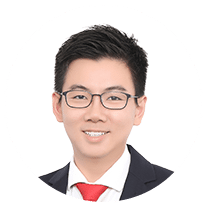 With his love for numbers and data, Edwin has provided valuable insights to his clients and readers to empower them to make better-informed real estate decisions. 
Enjoy what you have been reading? Join our mailing to get valuable insights delivered to your inbox today.