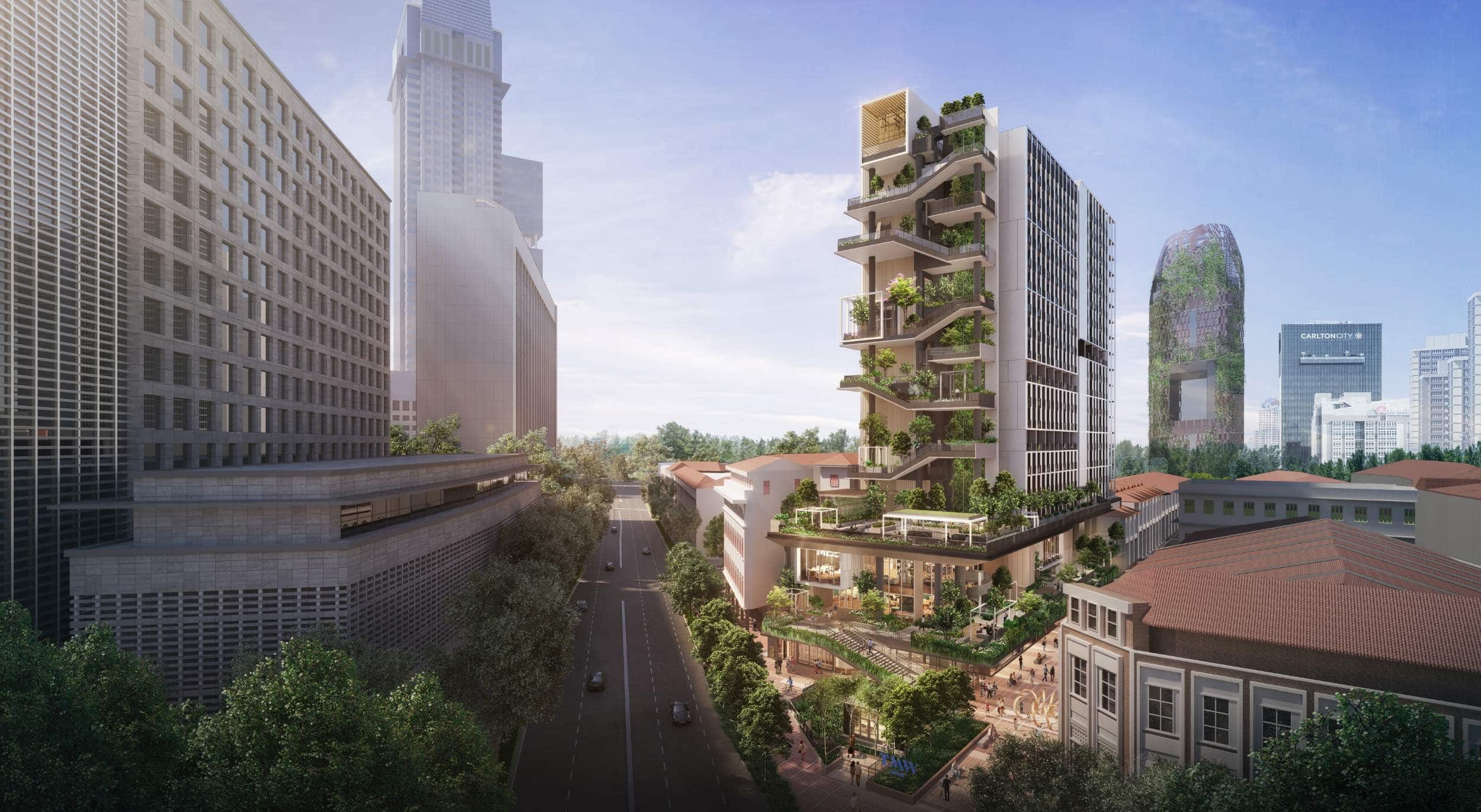 TMW Maxwell, a mixed-use development, will be available for preview on Saturday (Jul 29) with prices starting from SS$3,000 per square foot (psf).
The project, which has a 99-year leasehold, is a collaboration between CEL Development, SingHaiyi Investments, and Hong Kong-listed Chuan Investments. It is situated on the former site of Maxwell House, a 13-storey commercial building at 20 Maxwell Road.
The development spans 41,799.5 sq ft and has a gross plot ratio of 5.95. It was acquired through a collective sale tender in May 2021 for S$276.8 million, slightly exceeding the S$268 million reserve price by 3.3 per cent. This translates to a land rate of S$1,665 psf per plot ratio.
TMW Maxwell will be the first of four residential projects to be launched in Singapore's central business district. Other upcoming launches in the area include Newport Residences by City Development Ltd, Skywaters Residences by Perennial Holdings, and Marina View Residences by IOI Properties.
The development comprises a single 20-storey block with 324 residential units, along with a three-storey basement car park and a four-storey commercial podium offering shopping, dining, and socializing options.
Out of the residential units, approximately 62 per cent, or 201 units, are "flip/switch" studio units ranging from 44 square metres (sq m) to 45 sq m. These units come with flexible furniture, including a movable walk-in wardrobe and a queen-size Murphy bed integrated with a sofa, allowing for highly adaptable living spaces.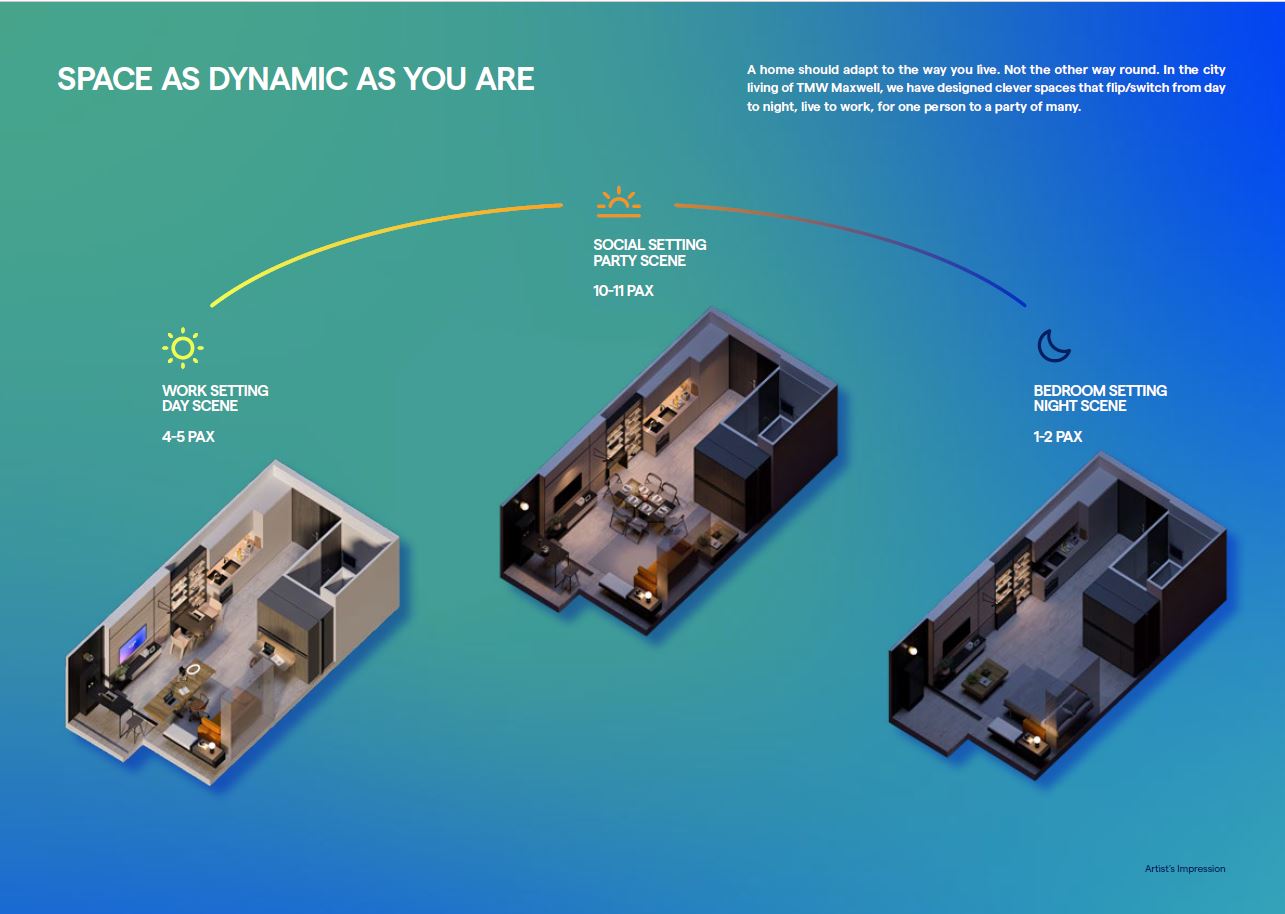 Additionally, there are 73 one-bedroom units, ranging from 48 sq m to 82 sq m, and 50 two-bedroom units, ranging from 73 sq m to 81 sq m.
The indicative price range for most units falls between S$1.5 million and S$2 million, with estimated monthly maintenance fees of S$400 for studio and one-bedroom units and S$500 for two-bedroom units.
Raymond Chia, the CEO of Chip Eng Seng Group, expressed excitement about the limitless possibilities offered by TMW Maxwell.
Sales for TMW Maxwell will commence on Aug 12, and the development is expected to provide notice of vacant possession by June 2028.
Explore or reserve your exclusive personalized presentation of TMW Maxwell by clicking the button below.