This past weekend it marked a significant moment in Singapore's real estate landscape with the launch of two major developments: J'Den and Hillock Green. While J'Den's launch was met with overwhelming success, selling 88% of its units, Hillock Green experienced a more measured start, with 27.6% sold. This contrast offers a compelling narrative about market dynamics, buyer preferences, and future trends in Singapore's property sector.
J'Den: A Resounding Success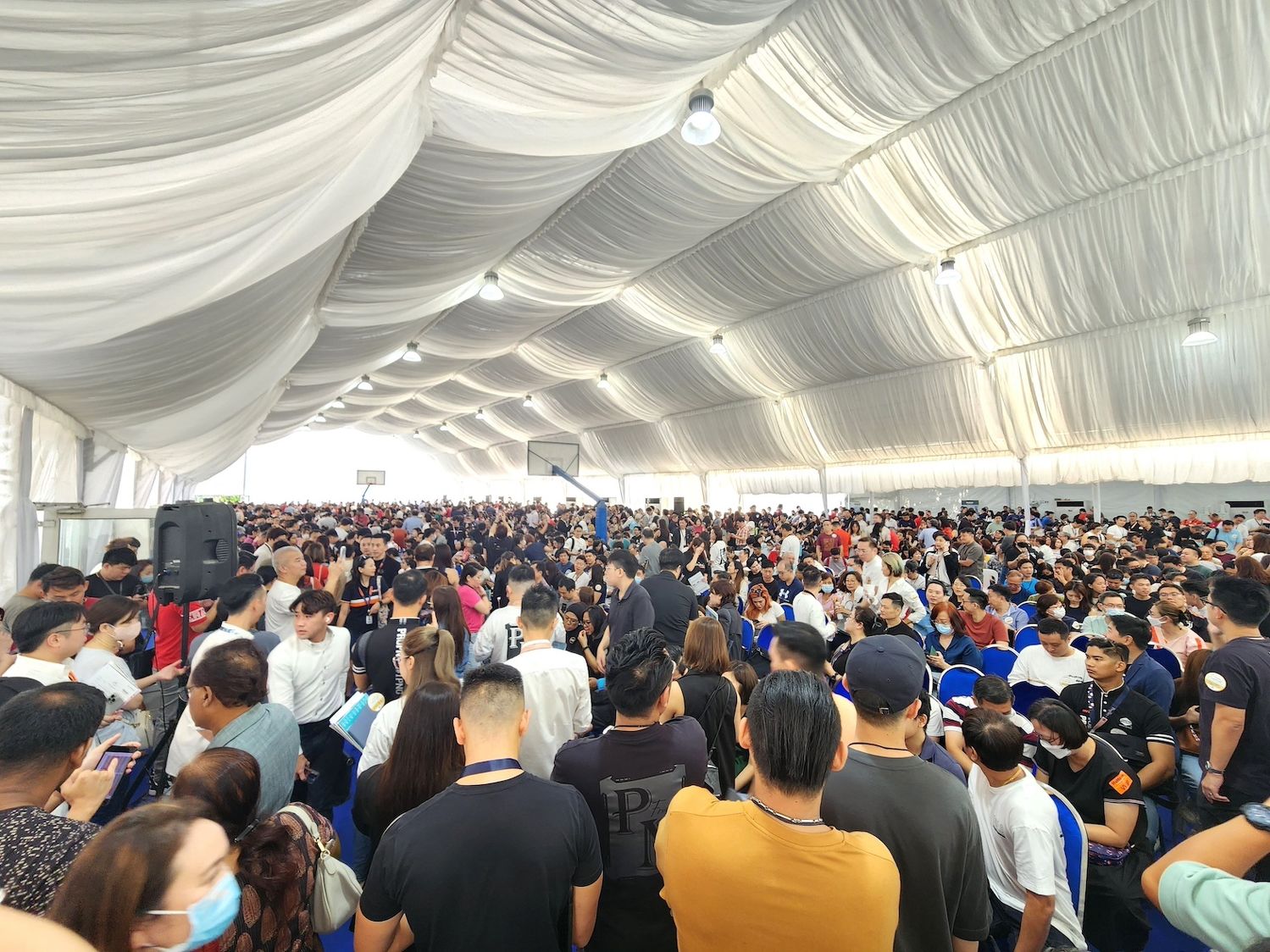 J'Den's stellar performance is not just a story of numbers but a testament to strategic planning and market understanding. Selling 88% of its 368 residential units on launch day at an average price of S$2,451 per square foot, J'Den has set a new standard in the market. The factors contributing to this success are multifaceted:
Prime Location and Connectivity: J'Den's location in the Jurong Lake District, envisioned as a major business hub, is a significant draw. Its direct connection to the Jurong East MRT interchange station enhances its appeal, offering unparalleled convenience and accessibility.
Diverse and Appealing Unit Mix: The development's range of unit sizes, from 527 sq ft for a one-bedroom unit to 1,485 sq ft for a four-bedroom unit, caters to a wide spectrum of buyers, from singles and young couples to larger families and investors.
Limited Nearby Developments: The scarcity of new residential projects in the vicinity of the Jurong East town centre has played into J'Den's favor, reducing competition and making it a unique offering in the area.
Investor Confidence and Anticipation: The future development of the Jurong Lake District has created a buzz among investors, who see J'Den as a promising investment with potential for significant appreciation.
Demographic Appeal: More than 99% of the buyers are Singapore citizens and permanent residents, with a significant proportion being young, underlining the development's appeal to local homebuyers looking for long-term investments.
Hillock Green: A Story of Potential
In contrast, Hillock Green's launch tells a different story. With 27.6% of its 474 units sold, it may seem modest compared to J'Den, but this performance is far from lacklustre when viewed in the right context:
Respectable Sales in a Competitive Market: Achieving nearly 30% sales on the first day is commendable, especially considering the competition from J'Den and the existing stock in the Lentor area.
Strategic Location and Amenities: Located next to an MRT station and a mall, Hillock Green is positioned in a developing residential enclave, a significant draw for buyers looking for convenience and lifestyle options.
Diverse Buyer Profile: The project attracted a mix of upgraders, first-time homebuyers, and investors, indicating a broad appeal across different market segments.
Competitive Pricing: With an average price of $2,108 psf, Hillock Green offers an attractive entry point for buyers in the private condo market.
Long-Term Value Proposition: While the immediate uptake may be slower, Hillock Green's value is expected to be realized over time, especially as the Lentor Hills estate develops and attracts more interest.
Deep Dive into Market Dynamics
The differing trajectories of J'Den and Hillock Green underscore the nuanced nature of Singapore's property market. J'Den's immediate success can be attributed to its strategic location in a burgeoning business district, limited competition, and a diverse range of unit types appealing to many buyers. In contrast, Hillock Green's more measured start reflects a market segment carefully weighing options in a relatively saturated area.
Future Outlook
Both developments are poised to play significant roles in shaping Singapore's property landscape. J'Den's success story will likely continue as the Jurong Lake District develops further, potentially leading to increased demand and higher property values. On the other hand, Hillock Green may see a gradual increase in demand as the Lentor Hills estate develops, offering long-term value to investors and homeowners alike.
In conclusion, the contrasting performances of J'Den and Hillock Green highlight the complexities and opportunities within Singapore's real estate market. J'Den's immediate success is a testament to its strategic location and unique offering, while Hillock Green's steady pace reflects a market that values thoughtful consideration and long-term potential. As the market continues to evolve, both developments are set to make significant contributions to the landscape of Singapore's property sector.