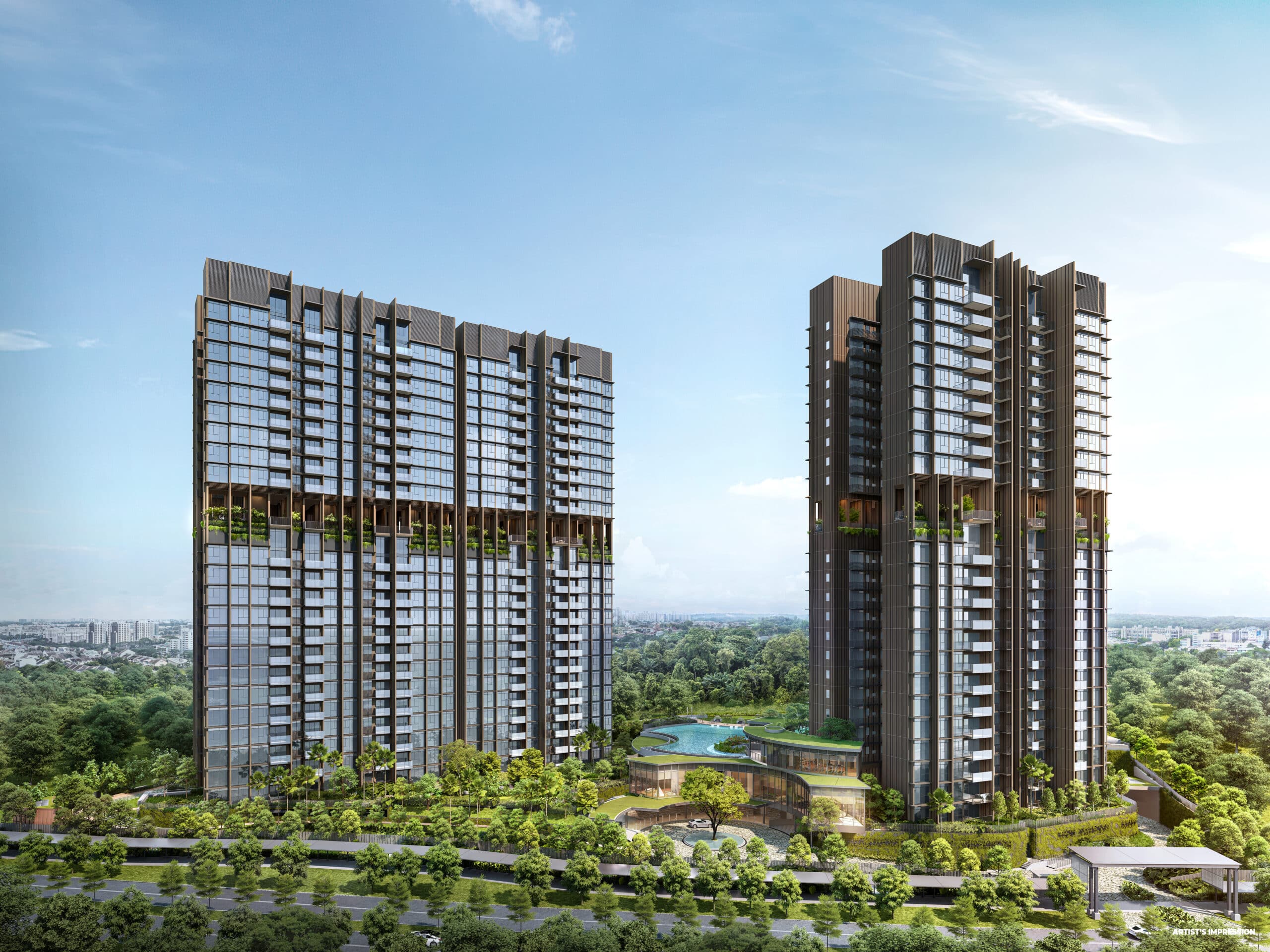 Project Brief
Hillock Green presents a unique proposition for homebuyers seeking a blend of luxury, sustainability, and community-centric living. Here are compelling reasons why Hillock Green should be on every discerning homebuyer's radar:
Eco-Luxury Living: Hillock Green is designed for those who aspire to live luxuriously without compromising their environmental values. The development's eco-friendly features support a sustainable lifestyle, reducing the carbon footprint while offering a touch of opulence.
Prestigious Location: Nestled in Lentor Hills, one of Singapore's sought-after residential enclaves, residents enjoy tranquillity away from the hustle-bustle yet within easy reach of urban conveniences.
Health and Wellness: The project prioritizes residents' well-being with extensive greenery, fitness amenities, and walking trails, encouraging an active, healthy lifestyle in harmony with nature.
Community Spirit: Hillock Green is more than a residence; it's a community. With shared spaces for socializing, activities, and events, it fosters a sense of belonging and communal living.
Investment Potential: Given the development's unique features, desirable location, and commitment to sustainability, properties in Hillock Green are poised for capital appreciation, making them a wise investment for the future.
In essence, Hillock Green is an ideal choice for individuals and families seeking a harmonious blend of luxury living, community vibes, and eco-consciousness, all within a prestigious residential locale.
D26 Mandai / Upper Thomson
478 lots, 5 EV Active Lots
1 Bedroom, 2 Bedroom Classic, 2 Bedroom, 2 Bedroom + Study, 3 Bedroom, 3 Bedroom + Study, 3 Bedroom Premium, 4 Bedroom Classic, 4 Bedroom Premium
Location & Nearby Amenities