Are you prepared to purchase your next residential property?
Check out these 3 key considerations before committing yourself to buy a property.
Number 1: FINANCIAL ABILITY
Loan approval-in-principle
First and foremost, assess your financial status before making the purchase. As mentioned in our earlier article "How much cash you need to buy to purchase a private residential property", we have heard cases that buyers have to forfeit their option fee after failing to secure their housing loan. So it is highly recommended that you seek a financial institution to get a loan approval-in-principle (AIP) before paying for the option. Furthermore, the AIP gives a good indication on your property budget.
CPF Usage
Central Provident Fund (CPF) is a comprehensive social security savings plan that is set up to provide working Singaporean security and confidence in their old age. In Singapore, many of us will use CPF to pay for our homes. However, there is a limit to how much CPF you can use for the purchase of your property. You can find out how much you have in your CPF by visiting www.cpf.gov.sg
Present & Future Income
Your present income will give you the confidence to make the property purchase at the current moment. But it is also important that you take an assessment of your future income. Would you be promoted or retiring soon, are you depending on 1 stream of income, worse, is the economy going to affect your income in the future? These are the questions you need to address before making the property purchase and it is recommended you have sufficient funds kept aside to tide you over during unexpected challenging times.
Future Interest Rate
Last year, 2013, and this year, 2014, we are enjoying a low-interest rates, making the cost of financing the property at an all-time low. However, this may not persist in the long term. Recently, US Federal Reserve chairman Janet Yellen said the central bank would stop using unemployment as a target to determine rate increases and has a plan to raise interest rates in spring 2015. (http://www.telegraph.co.uk/finance/economics/10709841/US-expected-to-raise-interest-rates-in-2015.html). So when making your purchase, do not assume the interest rate will stay low and your monthly instalment will remain low.
Other financial considerations will be:
Stamp duty that will be imposed on you (Article about Stamp Duty: https://propertynet.sg/property-guide-101/buying-a-residential-property/what-is-stamp-duty/.
Cash/CPF outlay together with miscellaneous charges like legal fees, valuation report: https://propertynet.sg/blog/financing-a-property/much-need-purchase-private-residential-property/
After sorting your finance, it is time to assess the property you are looking to purchase.
Number 2: DETAILS OF THE PROPERTY
Location
Location Location Location!
If you are buying for investment, choosing the right location is very important. Things to look at are the obvious MRT station. Having your property within walking distance to the MRT adds a lot of value when renting out your place. Tenants typically do not have their private transportation means and would prefer a location that is well-connected with public transportation. The next key element to look out for is proximity to offices, international or prestigious schools, or industry. Tenants are likely to choose their accommodation nearer to their workplaces. Hence, it is important to note if there are existing office/industrial development near your place or you can check out URA's master plan at http://www.ura.gov.sg/uol/master-plan.aspx?p1=View-Master-Plan to assess if there are future office or industrial development.
Surrounding Competition
It is good to note if there will be a newer upcoming project that will be launched in the location you are eyeing. If a newer nearby project is launched, it is likely to launch at a higher price at today's economy and this is likely to benefit the properties nearby. This is because the newer project will have a higher asking price which in turn support the price of its neighbouring property. However, this is also a "double-edged" sword. If you are looking to rent out your place for investment purposes., you will be competing with many more units. Thus, always assess if the pool of tenants will be strong enough to take up the total number of renting accommodation out there. And that's back to what we have mentioned in "location", are there future development of commercial/industrial buildings.
Number 3: NEGOTIATION
It is never wise to buy a property simply by putting in an offer that matches the asking price. Negotiating is a "should do" when purchasing the property. In negotiation, the more you are familiar with the property market, the better you can negotiate. Hence, it is wise that you keep yourself updated on news regarding the property market. (By the way, we provide "Views & News" on the property market and you can subscribe to our "Views & News" to keep yourself updated on the market situation on the ground.) Another source of good property market information is from URA, they also provide transparent information on the recent transacted prices for the good of the public. Link: http://www.ura.gov.sg/uol/property-market.aspx?p1=Retrieve-Property-Data&p2=data-private-residential-properties
How about prices for new launches? Yes, you will be surprised that you too can negotiate for a better price at new property launches. However, if the project is selling damn well, it is likely that the price will keep moving upwards. For a project that has been trying to market off their property for a prolonged period of time, there's a good chance for you to lower the prices. As the saying goes, you never try you will never know.
Well, that's the end of my sharing session. Though this article does not cover all aspects of purchasing a property, I do hope with this article, you can make your next property purchase with more confidence. You may also consult me and my team for further discussion.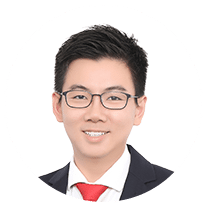 With his love for numbers and data, Edwin has provided valuable insights to his clients and readers to empower them to make better-informed real estate decisions. 
Enjoy what you have been reading? Join our mailing to get valuable insights delivered to your inbox today.