Freshly MOP-ed HDB resale flats are in hot demand especially in growth areas like Punggol.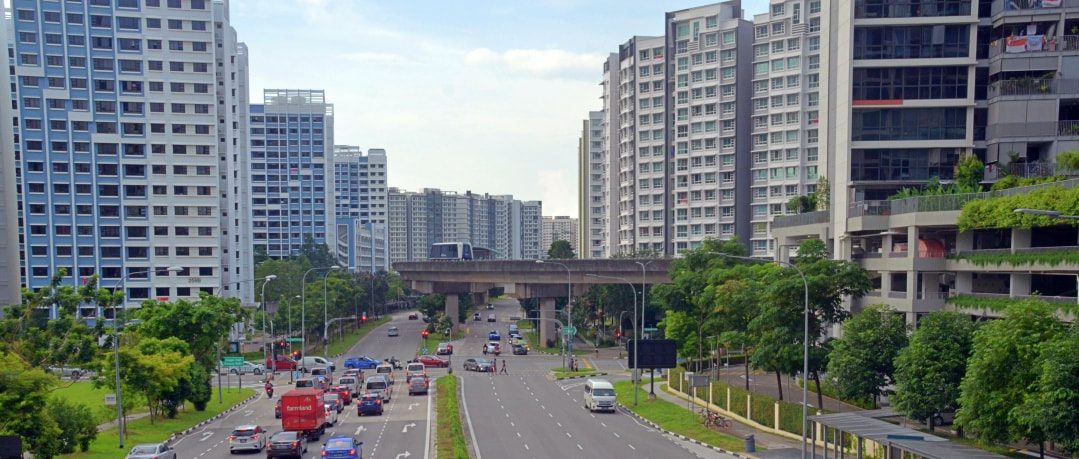 QUICK FACTS
Median Transacted Price in Sumang Walk (over the past 12 months)
5-room HDB flat: $606,551.30 (based on 40 transactions) 
4-room HDB flat: $478,525.04 (based on 73 transactions)
3-room HDB flat: $379,416.67 (based on 12 transactions)
2-room HDB flat: $274,750 (based on 10 transactions)
*Source: HDB
In case you don't already know, HDB flats with a fresh lease are in high demand especially in growth areas like Punggol.
This is because they are not subjected to a pro-rated CPF usage unlike in older estates like Toa Payoh.
This means you can use 100 per cent of your CPF up to the Valuation Limit and 120 per cent of the Withdrawal Limit if you are taking a bank loan to finance your purchase. 
If you are taking an HDB loan, you can use 100 per cent of your CPF up to the Valuation Limit.
It also means should you wish to sell your resale HDB flat, the pool of buyers are not restricted to a pro-rated CPF usage as long as your flat has a remaining lease of more than 60 years.
With a number of HDB flats reaching their Minimum Occupation Period (MOP) in 2022, here are three things you can do: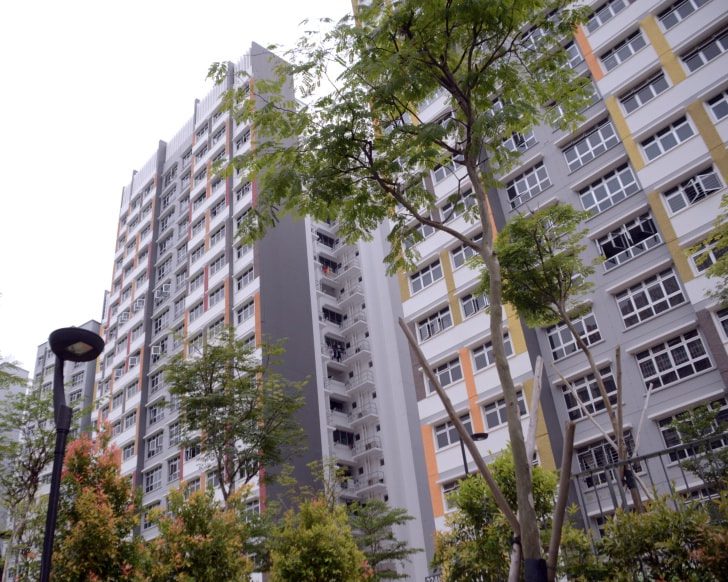 You will be eligible to rent out your entire HDB flat upon reaching your MOP.
In fact, HDB flats offer a good rental yield of more than 5 per cent per annum when compared to private property.
When looking at rental yield, we are looking at the difference between the cost of purchasing the property (including monthly mortgage, maintenance fee, property tax etc) and the income you receive when renting out your property, 
A good rental yield in Singapore would be anything above 5 per cent.
You can calculate your rental yield by calculating your annual rent and dividing it with your purchase price times 100. 
For a property that was purchased at $143,000 with an annual rental income of $21,000, your rental yield would be 14.68 per cent.
Do note, you must rent out your HDB flat for at least 6 months.
If your tenants are all Singaporeans or Malaysians, you can apply to rent out your flat for a maximum period of 3 years per application.
For an application involving non-Malaysian non-citizens, the maximum rental period per approval is 2 years.
Your tenant must be any of the following to rent a flat or bedroom as a tenant:
– Singapore Citizen
– Singapore Permanent Resident
– Non-citizen legally residing in Singapore who holds an Employment Pass, S Pass, Work Permit, Student Pass, Dependant Pass, or Long-Term Social Visit Pass. The pass must have a validity period of at least 6 months as at the date of application by the flat owners:
– Work Permit holders from the construction, marine, and process sectors must be Malaysians. Work Permit holders from the manufacturing sector must also be Malaysians if they are renting a whole HDB flat
If your tenant is a non-Malaysian non-citizen (Singapore Permanent Resident or foreigner) renting the HDB flat, they will be subject to the Non-Citizen Quota for Renting Out of Flat. The quota is to help maintain a good ethnic mix in HDB estates. Malaysians are not subject to this quota in view of their close cultural and historical similarities with Singaporeans.
The quota is set at 8 per cent at the neighbourhood level and 11 per cent at the block level, and applicable if any of your tenants renting your flat is a non-Malaysian non-citizen. 
If the quota is reached, only Singaporeans and Malaysians can rent a flat in your neighbourhood/ block. This quota does not apply to renting out of bedrooms.
Do note the maximum number of tenants allowed for 1-room and 2-room and 3-room and bigger flats is 4 and 6 respectively.
As a landlord, you are required to check the original NRIC or FINS of your tenants and occupiers for forgery and make copies, check photographs on NRICs or FINS against the actual persons to confirm identity and verify the validity of the passes with the MOM database and/or ICA database. 
As an added due diligence, you may also ask for a letter of employment from the employer. This is to deter illegal immigrants or vice activities. This is required by the Council of Estate Agencies for compliance with the Immigration and Women's Charter.
​
You will be required to apply for the subletting approval from HDB should you wish to rent out your whole flat.
A processing fee of $20 is applicable.
Ready to rent, you can engage Khalil or list your property on PropertyNet.SG yourself. 
#2: Sell it in the open market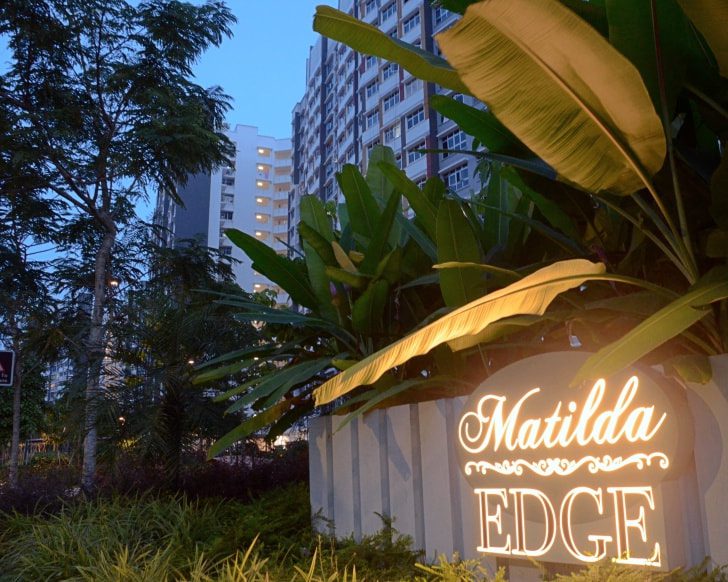 To protect their assets, some HDB flat owners prefer to sell their newly MOP-ed flats.
This is because as HDB flats come to the tail end of their lease, their value drops significantly.
This can already be seen in the transacted price of older HDB resale flats in Toa Payoh, especially those with a remaining lease of fewer than 60 years.
When selling your flat in the open market, you will first need to apply for an Intent To Sell via HDB's Resale Portal here: 
​
The buyer will first need to pay an option fee of an amount not exceeding $1,000. 
Your agent can then issue an Option to Purchase (OTP) form after 7 days from the date of the Intent to Sell.
Your agent can then submit the OTP to HDB to request a valuation. An assigned valuer will then inspect your HDB flat to determine its valuation. 
The buyer will be given 21 days to think over the intended purchase and to check his/her eligibility, financing aspects and other issues such as whether your flat is affected by redevelopment or upgrading, the liability to pay for upgrading costs, levy and so on and then to exercise their option. 
To exercise the option, the buyer must sign the 'Acceptance' portion on the OTP by ensuring that the date of issue of the HDB Loan Eligibility or bank's Letter of Offer is before the date of acceptance. 
The buyer must then deliver the OTP to your agent and pay the Option Exercise Fee (which is a sum not exceeding $5,000 – less the deposit already paid) to you. 
All this must be done within the 21-day option period.
Upon exercising the Option, a binding contract is formed between the seller and buyer for the sale and purchase of your flat. 
The next information is crucial as many sellers are not aware of it.
If you plan to buy another HDB flat and apply for a second HDB concessionary rate loan, your housing loan will be reduced by the CPF monies refunded and up to 50 per cent of the cash proceeds from the disposal of your existing or previously owned HDB flat. This is to ensure financial prudence. 
You can keep the greater of $25,000 or half of the cash proceeds. The HDB will take into account the remaining part of the cash proceeds when determining the amount of the second loan to be granted to you.
#3: Invest in a private property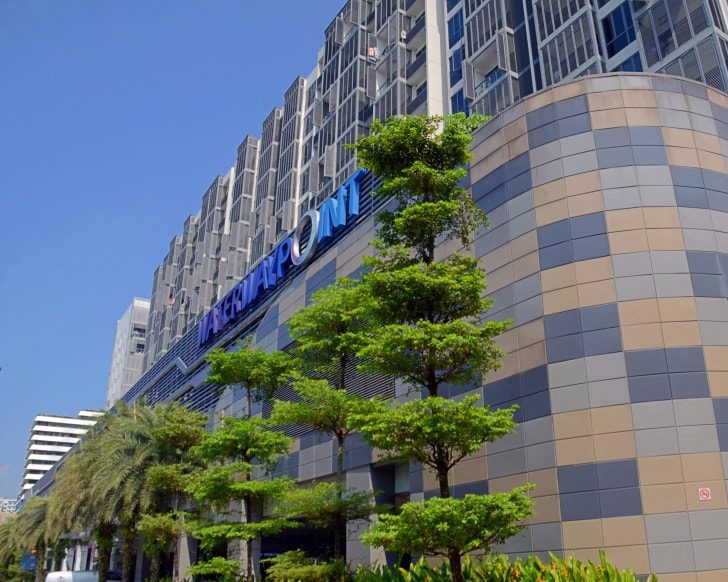 ​Now that you have met your MOP, you are free to invest in private property without any restrictions.
This is also a popular option among HDB upgraders as private property is considered an investment whereas an HDB flat is for long-term occupation.
If you have an outstanding HDB loan, your loan-to-value (LTV) limit will be reduced to 45 per cent with a minimum 25 per cent cash downpayment.
The remaining 30 per cent will be via your cash and/or CPF Ordinary Account.
If you do not have any outstanding loan, your loan-to-value (LTV) limit will be 75 per cent with a minimum 5 per cent cash downpayment.
The remaining 20 per cent will be via your cash and/or CPF Ordinary Account.
When purchasing a private property, you will be subjected to the Total Debt Service Ratio (TDSR), Valuation Limit and Withdrawal Limit. Your TDSR should be less than or equal to 60 per cent. The TDSR formula is as follows: 
(Borrower's total monthly debt obligations / Borrower's gross monthly income) x 100%
Assuming you have a total monthly debt of $1,000, this is your TDSR:
$1,000/$10,000 x 100% = 10%
Your monthly mortgage will be included in this TDSR calculation and cannot exceed the 60 per cent threshold.
You will be subjected to a Valuation Limit. The valuation Limit is the lower of the purchase price or valuation at the time of purchase. Assuming the valuation and purchase price is $1 million, your Valuation Limit is $1 million.
For a bank loan, you will be subjected to a Withdrawal Limit: 120% of the Valuation Limit. 
120% x $1,000,000 = $1,200,000 
$1.2 million is your Withdrawal Limit.
Do note, you will also need to set aside a Basic Retirement Sum (BRS) of $93,000 in 2021 if you are reaching 55-years-old. 
You can use the remaining amount in your CPF Ordinary Account after setting aside your BRS.
Also, a Buyer's Stamp Duty (BSD) and Additional Buyer's Stamp Duty (ABSD) of 12 per cent will be applicable for your second property purchase. 
As you can see from the examples above, renting, buying and selling a property requires extensive knowledge and financial calculations. If you are seeking more information, please do get in contact with Khalil, one of Singapore's most trusted real estate advisors.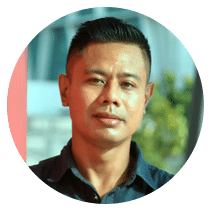 Khalil is the former editor of Property Report and has written for PropertyGuru, iProperty.com, Yahoo! Singapore/Malaysia, The Malay Mail, Berita Harian, Real Estate Malaysia, Property Buyer and The Star, among others.
​Renowned for his independent views and insights on the property market, Khalil is a highly sought-after speaker in Malaysia and Singapore. He has given talks at various expos and at property launches. He was also on the judging panel of the South East Asia Property Awards (Malaysia). He has written two bestselling books - Get It Right Iskandar and Property Buying for Gen Y.
Enjoy what you have been reading? Join our mailing to get valuable insights delivered to your inbox today.