With that question in mind and permission from our client, Rachel, we are sharing with you the analytical process in assessing if Executive Condominium is suitable for Rachel, and how we plan to achieve her goals of moving into a bigger space and finally owning a 2nd property.
Hopefully, there will be a few good pointers in this article which you can use to assess if Executive Condominium is suitable for you.
Background of the Buyer
Rachel currently owns a resale HDB 4 bedroom purchased back in 2001 with CPF grant.
She is looking to move into a bigger home (i.e. more rooms) for her growing family within a year. With her HDB paid off, she is deciding if she should purchase a private condominium, move into the bigger private condo and rent out her HDB. Or, she should simply buy an Executive Condominium. She intends to remain in Northern Singapore as she hopes to minimise disruptions to her kids' studies.
Financially, she is able to purchase a property worth around SGD 1,000,000 and hopes to own at least 2 properties before she retires. Like most buyers, she hopes to have a decent gain for this property purchase in 5 years' time.
So, let's us start by figuring out how much is the Resale Private and a New Executive Condo around Woodlands.
Estimated Price of a Resale Private Condo in Woodlands
The average PSF of a private condominium (resale) and executive condominiums (resale) (size around 1,000 SQFT) that T.O.P less than 10 years ago around Woodlands is around SGD 966 PSF.
| PROJECT NAME | TENURE | TOP | MIN PRICE ($PSF) | AVG PRICE ($PSF) | MAX PRICE ($PSF | SALES VOLUME | MIN RENT ($PSF PM) | AVG RENT ($PSF PM) | MAX RENT ($PSF PM) | RENTAL VOLUME | RENTAL YIELD (%) | CAPITAL GAIN (%) |
| --- | --- | --- | --- | --- | --- | --- | --- | --- | --- | --- | --- | --- |
| WOODHAVEN | 99 YRS FROM 2011 | 2015 | 918 | 1,086 | 1,233 | 22 | 2.2 | 3 | 5.1 | 277 | 3.3 | 1 |
| PARC ROSEWOOD | 99 YRS FROM 2011 | 2014 | 1,006 | 1,201 | 1,347 | 59 | 1.5 | 3.3 | 4.5 | 404 | 3.3 | 3.1 |
| ROSEWOOD SUITES | 99 YRS FROM 2008 | 2011 | 588 | 809 | 933 | 14 | 1.5 | 2.3 | 3.4 | 56 | 3.4 | 2 |
| LA CASA | 99 YRS FROM 2004 | 2008 | 680 | 766 | 860 | 41 | 1.9 | 2.3 | 3 | 77 | 3.6 | 2.6 |
Note: Above table is based on the last 24 months transaction. Source: URA, PropertyNet.SG Research. FYI: La Casa is an Executive Condominium.
Based on the statistics above, a 3 bedroom of size 1,066 SQFT, would cost around SGD 1,029,756.
Next, as she would be holding onto her HDB, she is liable to pay ABSD of 7%, bringing up the cost of her property purchase to SGD 1,101,839. For discussion purpose, we will round down the cost of purchase of private condominium to SGD 1,100,000.
Estimated Price of a New Executive Condo in Woodlands
Based on nearby Executive Condominium, Bellewoods, she can get a 1,066 SQFT 3-Bedroom unit at SGD 918,000 (SGD 861 PSF) (For discussion purpose, we will round up to SGD 920,000). (Also, at the time of writing, there is only one unit of 3-bedroom of size 1,066 SQFT available at Bellewoods).
Lucky for her, 2nd timer buying Bellewoods need not pay the resale levy.
5-years Horizon
Let's see what happens in 5 years' time based on the 2 scenarios: (1) Buy Resale Private Condo and Rent-out HDB and (2) Buy Executive Condo.
Buy Resale Private Condo and Rent-Out HDB
Rental Income from HDB 4 Room
So let's say Rachel decided to buy a private condominium (resale) and rent out her HDB 4 room flat. Over the next 5 years, she would collect close to SGD 108,000 of gross rental income. Taking into consideration agent's fee, repair cost, tax, and periods with no tenant, she would collect about SGD 90,000. Not bad for a property with a market value of around SGD 360,000 (the gross rental yield of around 6%).
Value of HDB 4 Room
However, based on research done by Institute of Policy Studies, it is irrefutable that HDB flats, being 99-year leasehold assets, will eventually depreciate in value as the lease reaches expiration. Further, in a January 2014 exchange in Parliament, former National Development Minister Khaw Boon Wan said, "Like all leasehold properties, HDB flats will revert to HDB, the landowner, upon expiry of their leases." And there is no guarantee you will be offered SERS or lease extension.
With that said, given Rachel's HDB 4 Room's lease commencement is in the year 1985, its remaining lease will be 62 in the next 5 years. Henceforth, it is likely that the value of her HDB 4 room would depreciate than appreciate.
Value of Resale Private Condo
Ok, we do not have a crystal ball to determine if the value of the private condominium will be heading upwards or downwards in the next five years. So, let's skip this for now and move on to the scenario that Rachel purchase an Executive Condominium instead.
Purchase Executive Condominium
By buying an Executive Condominium, Rachel would make a potential "paper gain" of approximately SGD 180,000. This "paper gain" is the difference between the cost of private condo (resale) (SGD 1,100,000) and Executive Condominium (SGD 920,000). We will discuss this "paper gain" in details in the following section.
Comparing the 2 scenarios
By purchasing an Executive Condominium, compared to "Buy Private Condominium then rent out the HDB 4 room", Rachel would be sitting on an additional gain of approximately SGD 90,000. (For "Buy Private Condo then Rent HDB", there is an estimated rental income of SGD 90,000. So, with the paper profit of SGD 180,000 – Rental Income of SGD 90,000, the additional profit that can be made by "Buying an Executive Condo" is SGD 90,000)
To arrive at this "paper profit", we have assumed that the value of the Executive Condominium will be on par with the value of private condominium in 5 years' time. This is based on the studies by Orangetee that shows the price gap between a private condominium and executive condominium is approximately 9% after MOP and 5% after privatisation. And this price gap is closed up as a newer development typically commands a better price.
The value of the newly purchased Executive Condominium could be further boosted by the completion of the upcoming Woodlands South station. Based on the study of properties near Circle Line by three researchers from NUS, it was discovered that the value of non-landed private property increases by approximately 6.3 percent by the opening of the new rail station that is within 600 meters.
Moving ahead
Apart from sitting on a comfortable gain, by purchasing an Executive Condominium, after fulfilling her MOP period, Rachel would be able to unlock the value of her Executive Condominium through equity term loan at a desired time to purchase her 2nd private property.
If she has taken the option of buying a private property and renting out her HDB, she may face difficulties in cashing out her ageing HDB. And it may not be worthwhile to unlock the value of her private property as unlike Executive Condominium; the private property is financed from scratch.
So, by buying the executive condominium, it creates a better opportunity for Rachel to achieve her dream of owning 2 private properties few years down the road.
What's in it for you?
We do hope that the above case study provides you with an excellent overview of the thought process you should go through before making your decision to purchase your next property. You should not make your purchasing based solely on the above case study as each and every one of us are in a different position (be it family circumstances, financial situation, future plans, etc.).
Nonetheless, here are some of the factors you may consider in your assessment/planning:
Your purpose of purchase,
Your financial position now and possibly few years down the road,
Value of your existing property now and probably few years down the road,
Your plan in the next 5, 10 years,
Location of the property you are looking to purchase.
Alternatively, you may request for a non-obligatory discussion with our qualified real estate consultant to assess and/or work out your property plan.
If you have any feedback on this article, do feel free to write to us at hello@52.221.194.137 or leave us your comments below. Do remember to sign up to our mailing list if you wish to receive market guides, tips, promotions & upcoming launches on Singapore Executive Condominiums.
Have a beautiful day!
Updates: We have heard from Rachel that she has bought her Executive Condo few days ago and we would like to share her joy with you =)
Thank you for referring Edmund to us.
At first, we were worried Edmund might just be another agent who is there just to push and sell us properties, but he wasn't. After exchanging a few Whatsapp messages, we decided to meet up with him.
Lucky we did. He is damn PRO.
He did more than just bringing us around to see properties. He and your research team worked out a detailed proposal customised to our plan. Your report was helpful and give me the confidence and assurance that I am making the right decision.
Also, he managed to work with an experienced banker to structure a loan to buy my Executive Condo. I would not have gotten the loan if I were to approach a banker myself.
I am very happy with Edmund's and your service and will recommend you guys to whoever is looking for a PRO service.
Other articles you may be interested in: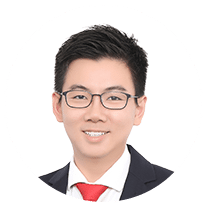 With his love for numbers and data, Edwin has provided valuable insights to his clients and readers to empower them to make better-informed real estate decisions. 
Enjoy what you have been reading? Join our mailing to get valuable insights delivered to your inbox today.