Punggol is one of the most sought after districts for HDB resale flats and private properties. Here are the lowdowns you should take note of when buying a property here.
Punggol has indeed come a long way from being an 'ulu' area.
Once known as a rural settlement complete with kampungs and farms, Punggol has since 1998 transformed itself from a backwater area to a vibrant, modern yet green satellite district.
Amid Punggol's oasis of calm, you can see LRT trains whirring through the residential areas, passing by the ample lush natural landscape before taking you directly to the heart of the district, Punggol Central.
While Punggol's rustic charms may appeal to outdoor lovers, there are certain downsides to living here.
Here are the GOODs, the BADs and the UGLIES of having a property in Punggol:
The GOODs:
#1: It's oh so quiet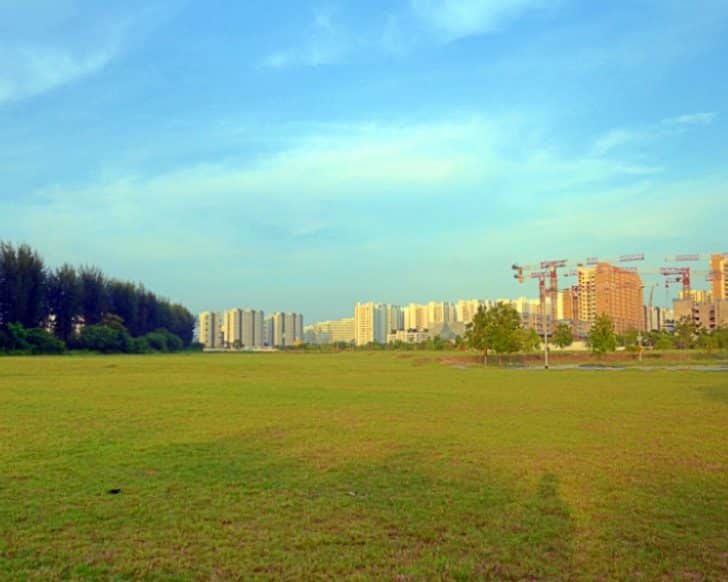 Being a non-mature estate has its benefits as Punggol offers a tranquil environment. Photo: Khalil Realtor.
Punggol has an estimated population of 174,450 as of 2019 with a projected 96,000 housing units once the entire "Punggol 21-plus" master plan is completed.
Despite its high density, Punggol is surprisingly very quiet at night save for the traffic whizzing by the Tampines Expressway (TPE).
​
This is definitely good news for those wanting some peace and quiet but bad news if you want the buzz of city life.
If you still want to move to Punggol, fret not as Waterway Point has all the modern conveniences and amenities for your city living.
#2: Well landscaped parks and gardens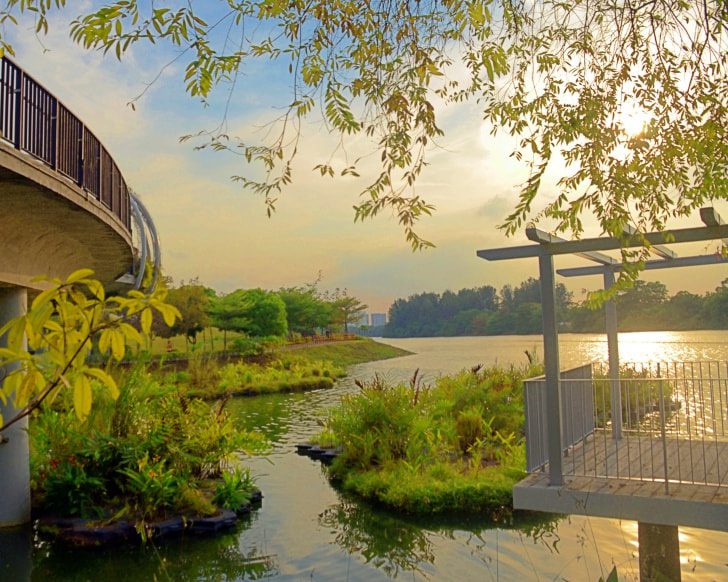 Beautiful landscaped waterways and gardens await residents living here. Photo: Khalil Realtor.
Nature and outdoor lovers will revel in the many landscaped parks and gardens that Punggol has to offer, including the award-winning My Waterway@Punggol.
From the Matilda District, you can enjoy a stroll or jog by the Punggol River before reaching Punggol Dam and Punggol Point.
This is part of the comprehensive Park Connector Network (PCN) linking the entire island.
The view is awe-inspiring and enough to make even the laziest couch potato get up and explore nature.
#3: Properties here are in demand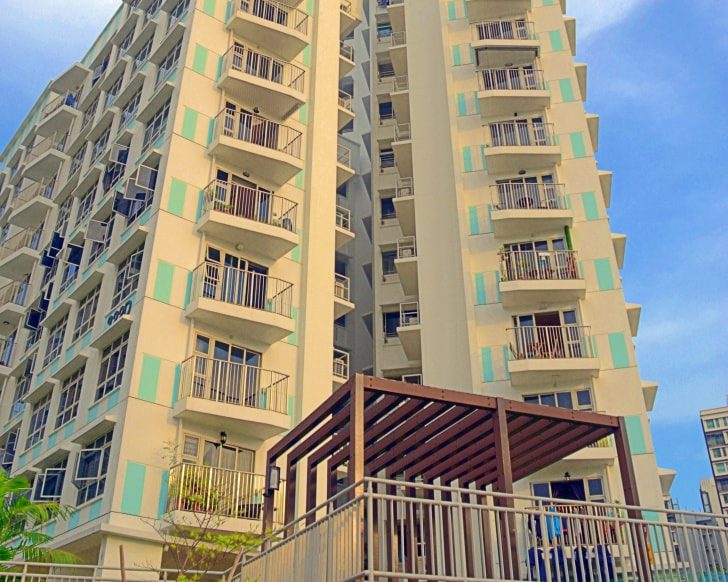 Punggol's picturesque and tranquil surrounding have made it an in-demand district among homebuyers. Photo: Khalil Realtor.
Being a relatively new township development with a young demographic, Punggol has proven to be popular among homebuyers as a few HDB housing projects are now eligible to be sold in the resale market.
According to the third quarter of 2021 data from the HDB, the Resale Price Index (RPI) increased by 2.9 per cent, from 146.4 points in the second quarter to 150.6 points in the fourth quarter in 2021.
On the overall, resale statistics from the HDB showed that the median prices of three, four and five-room flats were transacted at S$395,000, S$498,400 and S$600,000 respectively in the third quarter of 2021.
In comparison, in the fourth quarter of 2018, they were transacted at S$343,000, S$455,000 and S$445,000 respectively.
This shows a healthy demand and capital appreciation of HDB flats in Punggol.
#4: Comprehensive public transport network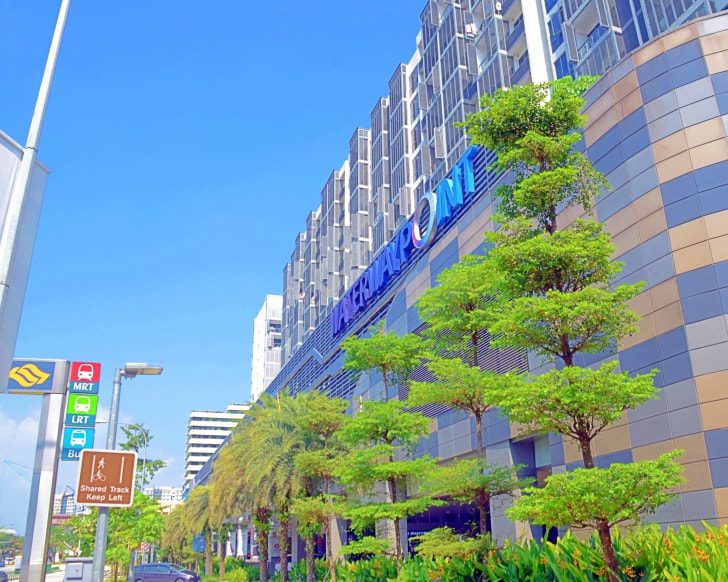 Commuting in and around Punggol is very convenient as there is a comprehensive transport network comprising MRT, LRT and buses.
In fact, the township has been planned such that each housing estate is located within 300 m away from any LRT station.
An exception, however, is the new housing area at the Matilda district.
#5: Punggol Digital District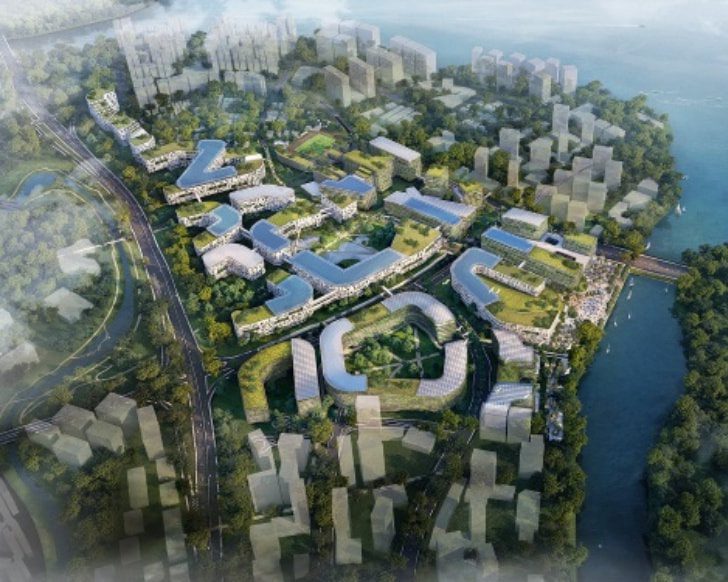 Come 2023, a new smart city is set to rise in Punggol called the Punggol Digital District. Housing technology firms involved in key growth fields as well as the new Singapore Institute of Technology Campus, Punggol Digital District will create around 28,000 jobs while providing residents with more lifestyle and dining options.
In the pipeline includes the new Punggol Coast MRT Station which will be an extension of the North-East Line and the upgrading of the Punggol MRT station to an interchange station to connect to the Cross-Island Line (CRL).
Punggol Digital District will also enjoy enhanced connectivity via the CRL which will link it to Jurong Lake District and Changi by around 2030.
Collectively, they will act as property boosters for Punggol.
The BADs:
#6: Lack of good hawker food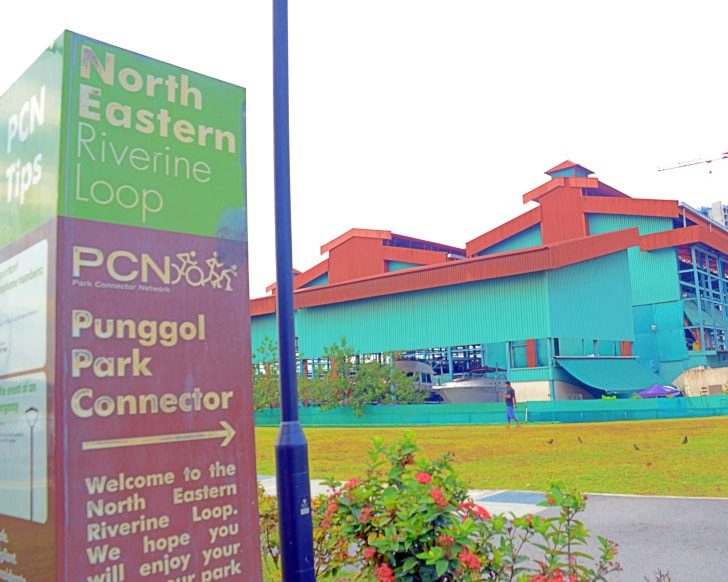 Food. That's our favourite national past time that defines if we love or hate or neighbourhood.
Having lived in Taman Jurong, I must say I was spoilt for choice with various options of mouth-watering hawker fares such as the famous Boon Lay Power Nasi Lemak.
However, the choices have become extremely limited in Punggol unless you are into fast food.
While there are coffee shops serving local cuisines, they pale in comparison to the well-established hawker fares that you can find elsewhere. But is definitely way better than the New York Times' Singaporean Chicken Curry. 
You are better off cooking your own meals. 
The ongoing construction work from the many Built-To-Order (BTO) projects means plenty of dust at home. Photo: Khalil Realtor.
If you hate spring cleaning, be prepared for a rude shock.
With many construction works going on, you will find yourself dusting up every single day.
Windows, top of shelves, cupboards and other surfaces collect dust easily.
This certainly isn't good news if you are asthmatic or are prone to allergies.
If so, you might want to invest in a good ioniser to keep your indoor air free of particles and other irritants.
The UGLIES:

#8: Get ready to jostle with the early morning crowd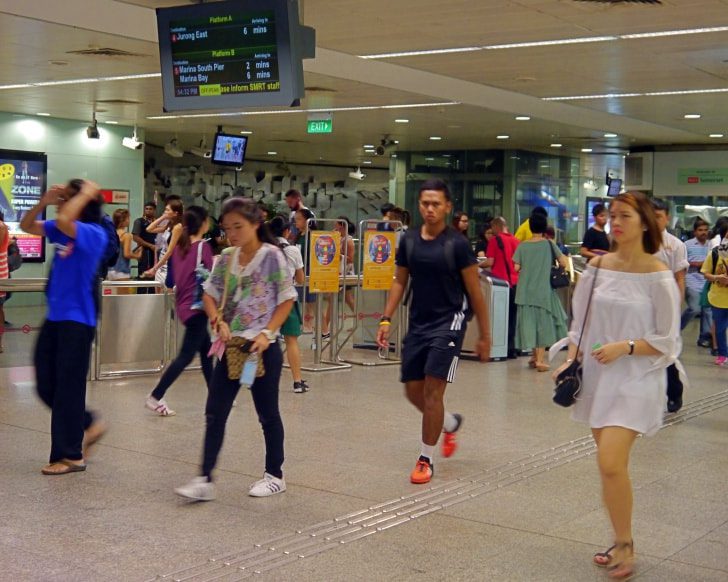 Singaporeans take the MRT during the rush hour. Photo: Khalil Realtor.
If you think Singaporeans are a kiasu lot, be prepared to see that word taken to new heights when you commute to work in the morning.
In fact, many would play 'musical chairs' as they hustle for seats on the MRT.
Meanwhile, getting a Grab or taxi would be almost impossible.
#9: That acrid smell in the air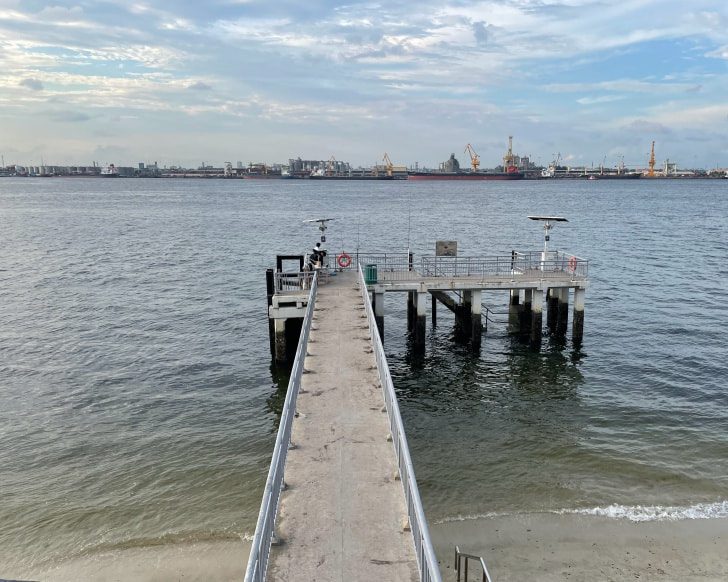 Punggol oversees the industrial area of Pasir Gudang in Johor.
While Punggol may be planned as a green township development, be prepared for a strong burning smell that would emanate from time to time.
Located just opposite the industrial area of Pasir Gudang, Johor, the smell has become increasingly acrid over the past few days that it will linger from night till dawn.
In fact, it can get so bad that you might have to get up in the middle of the night to close the windows.
#10: Noise pollution from aeroplanes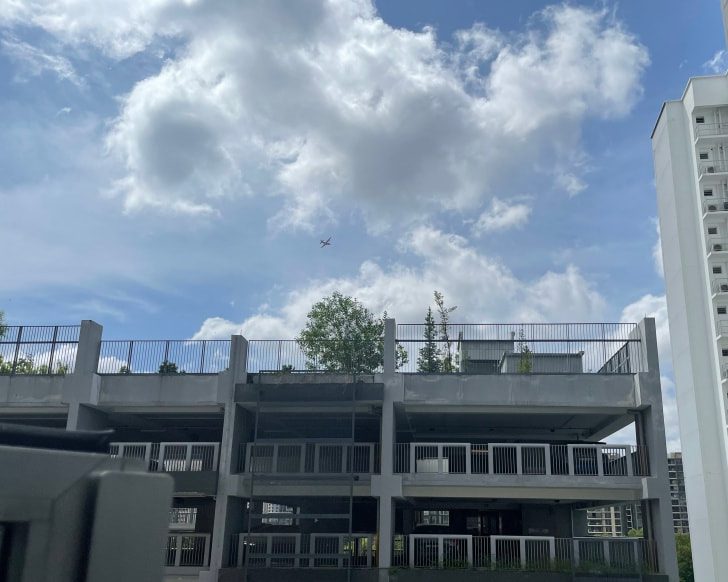 Having lived in Punggol for almost four years, I would say my biggest gripe is the noise pollution every morning from the military aeroplanes and jet-fighters flying over the neighbourhood from Paya Lebar Airbase.
They would start as early as 8 am at 5 minutes intervals.
This is enough to disrupt your sleep especially if you intend to sleep in on a weekday.
​This is something perhaps developers and HDB will not tell you.
Love the GOODs of Punggol and can live with the BADs & Uglies, get in contact with Khalil today to get your dream home in Punggol today.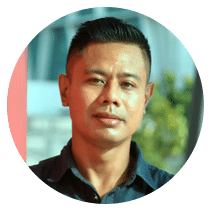 Khalil is the former editor of Property Report and has written for PropertyGuru, iProperty.com, Yahoo! Singapore/Malaysia, The Malay Mail, Berita Harian, Real Estate Malaysia, Property Buyer and The Star, among others.
​Renowned for his independent views and insights on the property market, Khalil is a highly sought-after speaker in Malaysia and Singapore. He has given talks at various expos and at property launches. He was also on the judging panel of the South East Asia Property Awards (Malaysia). He has written two bestselling books - Get It Right Iskandar and Property Buying for Gen Y.
Enjoy what you have been reading? Join our mailing to get valuable insights delivered to your inbox today.