Background on the EC at Sumang Walk
 
 The tender exercise for the executive condominium (EC) site at Sumang Walk in Punggol attracts a whopping 17 bids, with the top bid submitted by renowned developers City Developments Limited (CDL) and TID Residential. The top bid of S$509.37 millions for a 291,235 sq ft site with a maximum GFA of 873,698 sq ft and a plot ratio of 3.0 translates to a S$583 psf on the gross floor area and implying a selling price of above S$1,000 psf.
Here's a quick fact about the development: 
| | |
| --- | --- |
| Developer | City Development (CDL) and TID Residential |
| Address | Sumang Walk |
| District | 19 |
| Land Size | 291,235 sq ft |
| Land Price | S$509.37 million |
| GFA | 873,698 sq ft |
| Plot Ratio | 3.0 |
| Tenure | 99 years leasehold |
| TOP* | 2022 – 2023 |
| Total number of units* | 820 |
| No. of Residential Block | 13 |
| Unit Mix* | 3 to 5 bedrooms |
'*' denotes subjected to changes.
Reason No. 1: High Demand but Limited Supply
The Sumang Walk EC will be the only EC launch in 2018, and, technically, all previous launches are fully sold. So there are no new units except for bounced out unit.
To side track a bit, bounced out units are brand new units "returned" to the developer often due to disqualification in family nucleus (e.g. divorce or annulment of marriages).
Despite a seemingly increasing supply of EC from year 2018 onwards, the increase in supply in 2019 and 2020 is nowhere near the supply of new EC for the year 2017 and earlier.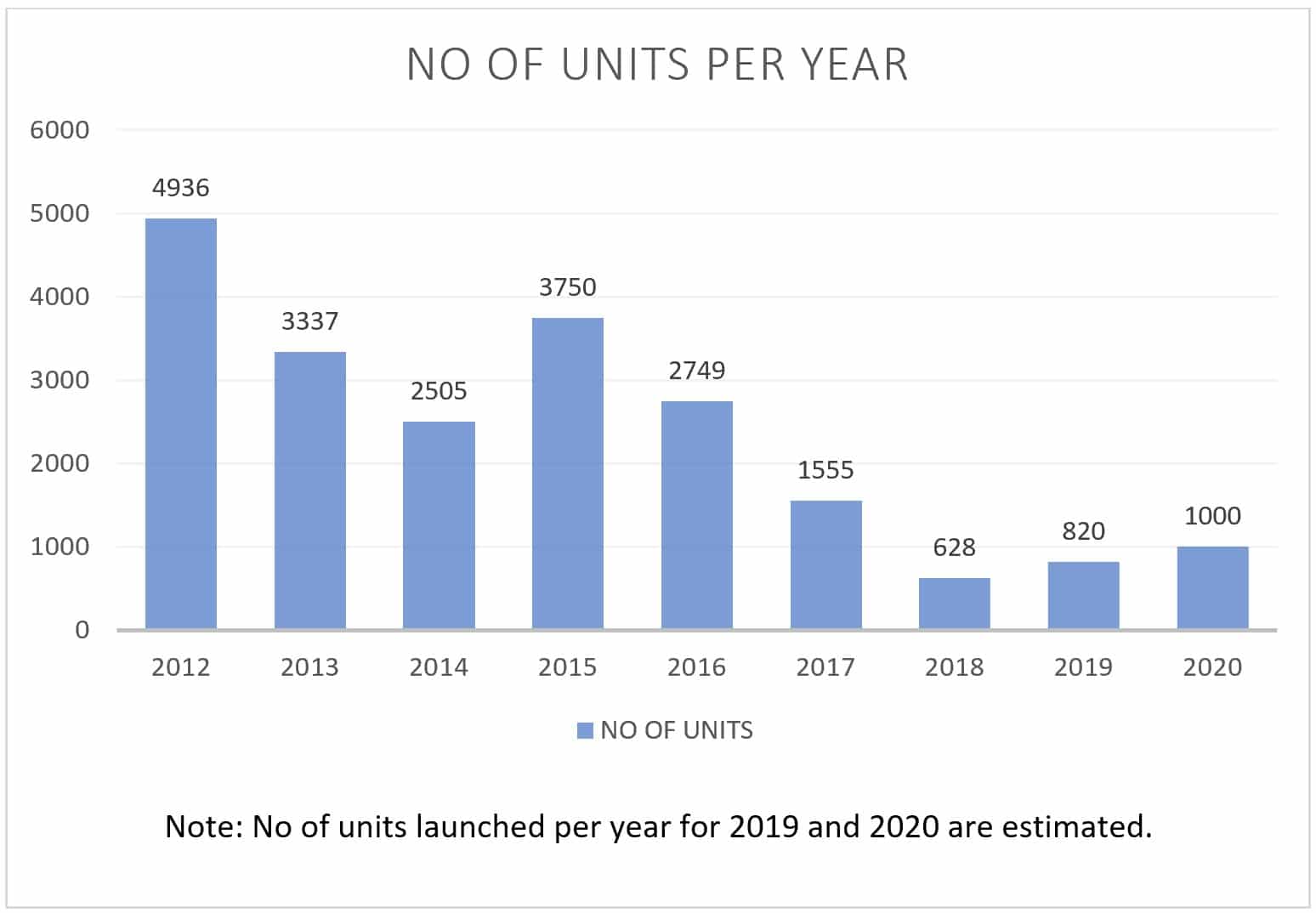 Reason No. 2: Transformation of Punggol from Marshland to Digital District
Located in the northeast of Singapore, Punggol is one of the youngest residential town in Singapore. In 1996, the blueprint for Punggol 21 was unveiled by former Prime Minister Goh Chok Tong, to transform Punggol from marshland to 'A Waterfront Town of the 21st Century'. 
Here's some nostalgic 1990s footage of Punggol Point Park and jetty at the end of Punggol Road posted by Hock Chee Seafood (Punggol): 
(FB Video Link: https://www.facebook.com/PonggolSeafoodHockKee/videos/508386849350594/)
Today, Punggol has developed into a waterfront town of the 21st century – Attracting over 160,000 residents to stay in Punggol as of 2018. (Fun tool to share: You can check out population size of various estate using One Map Population Query.)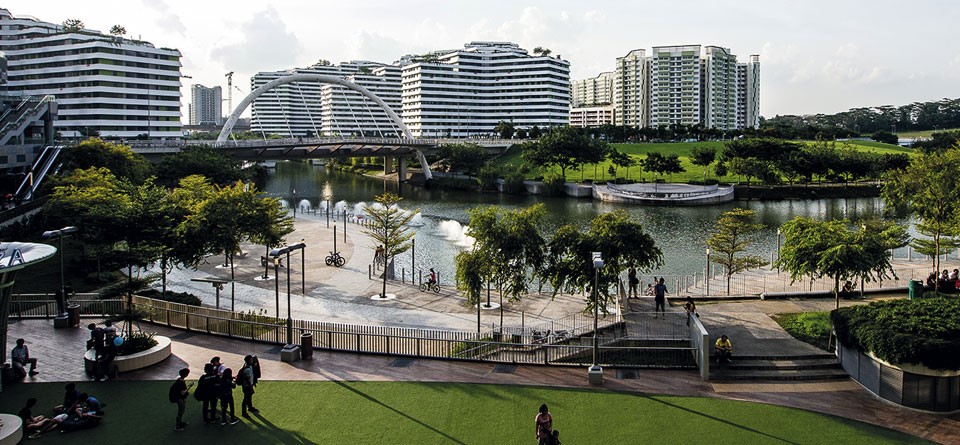 And Punggol's development does not stop at becoming a waterfront town, it is slated to become a digital district – a mini "silicon valley" for the digital and cyber-security firms to set up their businesses here, creating up to 28,000 digital economy jobs. Another compelling reason for people to move to Punggol.
Reason No. 3: Strong Capital Gain
A few years back, you would have heard people saying "Don't buy Punggol. Too many flats. All people and no amenities. Very hard to sell because there is too many supplies or competition. Hard to make money." Well, I have to admit, my judgement of Punggol was wrong too – too many houses, very hard to sell in future.
In contrary to popular beliefs, properties in Punggol saw a substantial capital gain.
Let's take a look at the recently MOP Prive Executive Condo, here are the latest 20 resales transactions: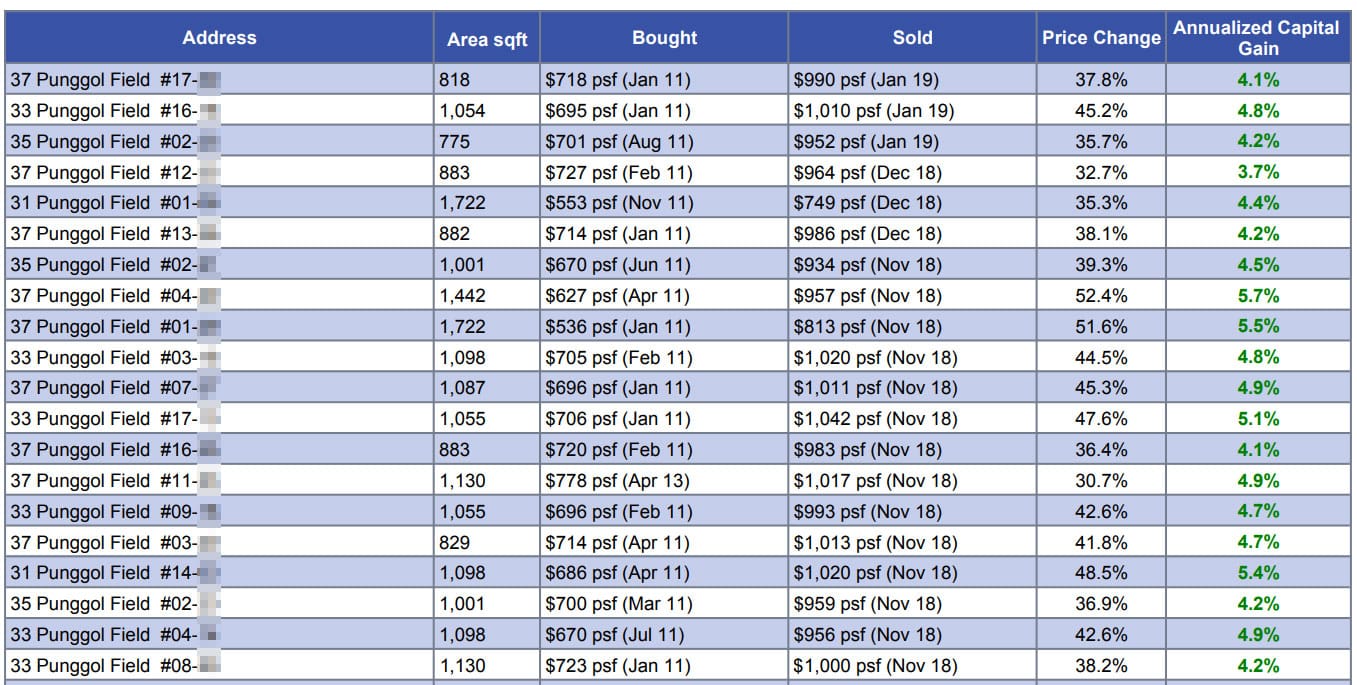 Evidently, the last 20 transactions are all positive gain, with annualized returns of at least 3.7% and up to 5.7%. If all transactions as of today (31 Jan 2019) are taken into account, the average annualized capital gain is 4.6% and ALL transactions are positive capital gains. You may download the list of transactions before 31 Jan 2019 here.
To put things into perspective, a property bought 8 years ago at S$700,000:
At 3.7% annualized return, the property would be sold close to $936,000, translating to a capital gain of S$236,000.
At 5.7% annualized return, the property would be sold close to S$1,090,000, translating to a capital gain of S$390,000.
At 4.6% annualized return, the property would be sold close to S$1,003,000, translating to a capital gain of S$303,000.
Reason No. 4: Tightening Government Regulation (For HDB Upgrader)
With the implementation of Additional Buyer Stamp Duty (ABSD) and Total Debt Servicing Ratio (TDSR), upgrading for HDB owners are now tougher.
Unless you are loaded with cash, upgrading directly to a private condominium is a real financial challenge or a real stressful journey.
For example, if the HDB upgrader chooses to purchase the private condominium first before selling their home, they are liable to pay the hefty ABSD (12% on the purchase price of private condominium) and is only able to borrow up to 50% loan. They can claim back their ABSD if they successfully sell their HDB within 6 months of purchase of their private condominium. However, taking this route demands the availability of huge funds.
For an HDB upgrader with limited funds, to avoid paying the hefty ABSD upfront and to secure the maximum loan for your new purchase, the HDB upgrader can dispose of your HDB first before purchasing your new home. This manoeuvre demands either the quick sale of your HDB or finding an ideal home real quick to avoid the period where you are technically homeless. For some HDB upgraders, to avoid the stress of selling or buying, they have no choice but to rent a place first before purchasing their new home, causing unnecessary expenditure on rent and the inconvenience of shifting house twice.
In the case of Executive Condominium, the entire upgrading process is smooth and less financial stress – HDB upgraders need not pay ABSD and is eligible to secure up to 75% loan. Plus, they are given 6 months to sell their HDB after their Executive Condominium TOP.
Reason No. 5: Stepping Stone to building your Real Estate Portfolio
Apart from attractive capital gain, Executive Condominium is the stepping stone for you to own a 2nd property. With proper planning (i.e. structuring the purchase), you would be a step closer to owning your private property right after your Executive Condominium fulfilled its MOP. A quick overview, the capital gain can be capitalized to enable you to purchase your next private property with (possibly) no cash output from you. Furthermore, you would be able to minimize the tax payable for your 2nd property with Executive Condominium. With such good attributes, Executive Condominium is definitely a choice you should seriously consider. What's more, as our ex-National Development Minister Khaw Boon Wah puts it, EC is like buying a Lexus at the price of Toyota.
Conclusion
Above are the Top 5 reasons why Sumang Walk EC will be a sell-out. To avoid missing out on good deals, you can request valuable insights to be delivered to your inbox today by clicking here.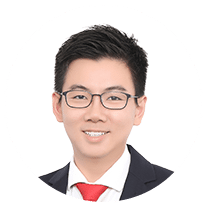 With his love for numbers and data, Edwin has provided valuable insights to his clients and readers to empower them to make better-informed real estate decisions. 
Enjoy what you have been reading? Join our mailing to get valuable insights delivered to your inbox today.